Cheryl Kramer L.Ac., CMT
Cheryl has a masters degree in acupuncture and Traditional Chinese medicine from Yo San University. She has been practicing for over 20 years. 
Cheryl approaches each patient as an individual, taking the time to develop a treatment plan that is specific to his or her needs. Patients are treated for chronic or acute issues ranging from pain, emotional imbalance, stress, digestive problems, women's health concerns including fertility and peri-post menopausal imbalances, seasonal allergies and weight concerns. Her treatment techniques include acupuncture, bodywork, nutritional counseling and herbal supplements which help to restore and strengthen the patient, increasing the body's self-healing ability and bringing the patient back to a state of harmony.
Along with being passionate about Chinese Medicine and nutrition, Cheryl enjoys trail running, hiking, yoga, healthy cooking and spending quality time with her family and friends.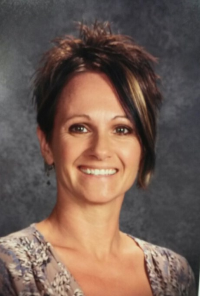 Heather Olson
Heather's focus is postoperative massage and lymphatic drainage. Her life experiences have led her to be an empathic healer. She develops a patient-centered treatment that targets post-surgical effects such as pain, anxiety, abdominal discomfort, swelling and scarring. Long, slow, calming techniques are used to heal muscles and move lymph fluid. Heather uses a myofascial process of rhythmic movements and gentle stretching to reduce pain and scarring. 
Post-surgical massage reduces misalignment of muscles and joints to reduce additional aches and pain. Trigger point or acupressure are used to relieve muscles that have become over contracted, such as hamstrings, quads, glutes and gastrocs.
Lymphatic drainage massage relieves swelling by moving lymph fluid through the lymphatic system to reduce toxins and inflammation, thus improving the immune system.
Stephi Varjan
Shiatsu / Anma / Japanese Massage Therapy; 30+ years experience / Japanese and American trained. Graduated Honors Student from Colorado School of Chinese Medicine / Massage Therapy. Martial Artist / Aikido Instructor. Employs varied techniques from Deep Tissue, Anma, Shiatsu and Chi Gung. Created comprehensive curriculum of Anma and Shiatsu / Chinese Medicine Theory at Health Vocational College in Denver, CO.
Natalie Mondschein
Natalie Mondschein, B.A., has been a Certified Massage Therapist since 2012 and graduated from Kali Institute of Massage and Somatic Therapies. She has worked in various environments such as acupuncture clinics, chiropractic offices, physical therapy settings, and high-end spas. She is versatile in her methodologies and customizes her techniques based on her patients' needs. She specializes in pregnancy massage, therapeutic and relaxation massage. Natalie is trained in Swedish, deep tissue, hot stone, aromatherapy, and prenatal massage.