Kokin Healing Blog
At the Kokin Healing Center, we're all about education. We love to empower our patients to learn how to take good care of their bodies; and we're always learning ourselves. In that spirit, the Healing Blog is a place for us to teach and to learn. We hope you enjoy these posts and share them with friends, family and colleagues.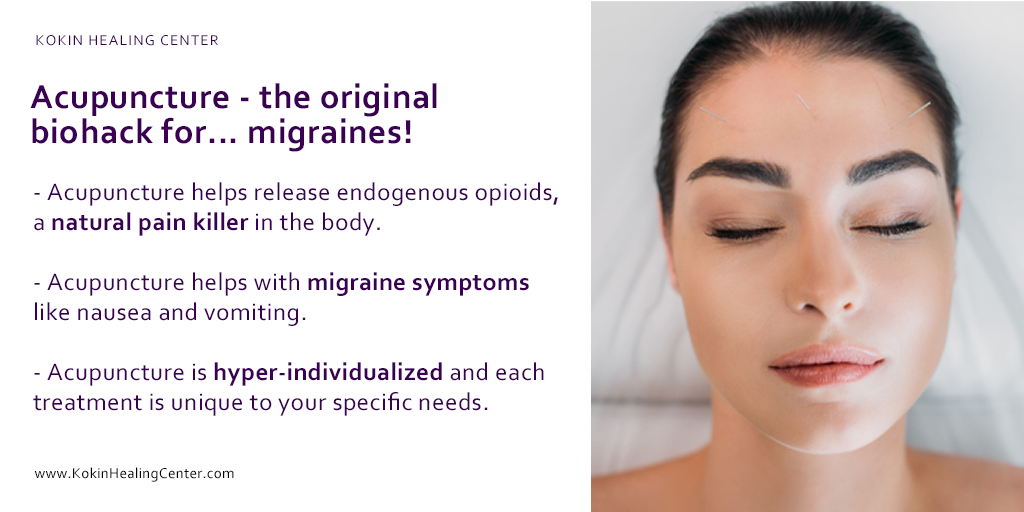 Having recurring migraines is similar to parenting a temperamental toddler. When they go from being annoying to actively disruptive and mildly infuriating, there is often little one can do but grit your teeth and persevere. The helpful suggestions for managing this...
read more
Meet Marin L. Kokin, L.Ac.
Marin — acupuncturist, nutritionist, and owner of the Kokin Healing Center — is beloved by her patients. Read about patients that have found success at the Kokin Healing Center in Sherman Oaks and Calabasas.