Kokin Healing Blog
At the Kokin Healing Center, we're all about education. We love to empower our patients to learn how to take good care of their bodies; and we're always learning ourselves. In that spirit, the Healing Blog is a place for us to teach and to learn. We hope you enjoy these posts and share them with friends, family and colleagues.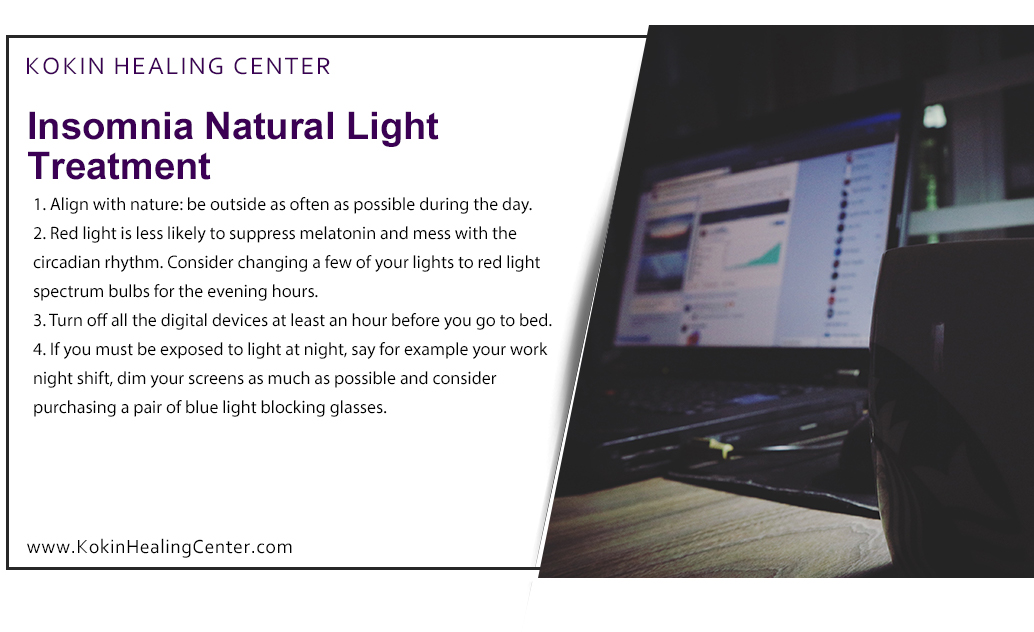 Before the regular use of artificial lighting, humans spent their evenings in a slow transition to nighttime darkness. With the regular use of cell phones, computers, tablets, and TVs, it is easy to see the correlation between nighttime light stimulation and insomnia...
read more
Meet Marin L. Kokin, L.Ac.
Marin — acupuncturist, nutritionist, and owner of the Kokin Healing Center — is beloved by her patients. Read about patients that have found success at the Kokin Healing Center in Calabasas.